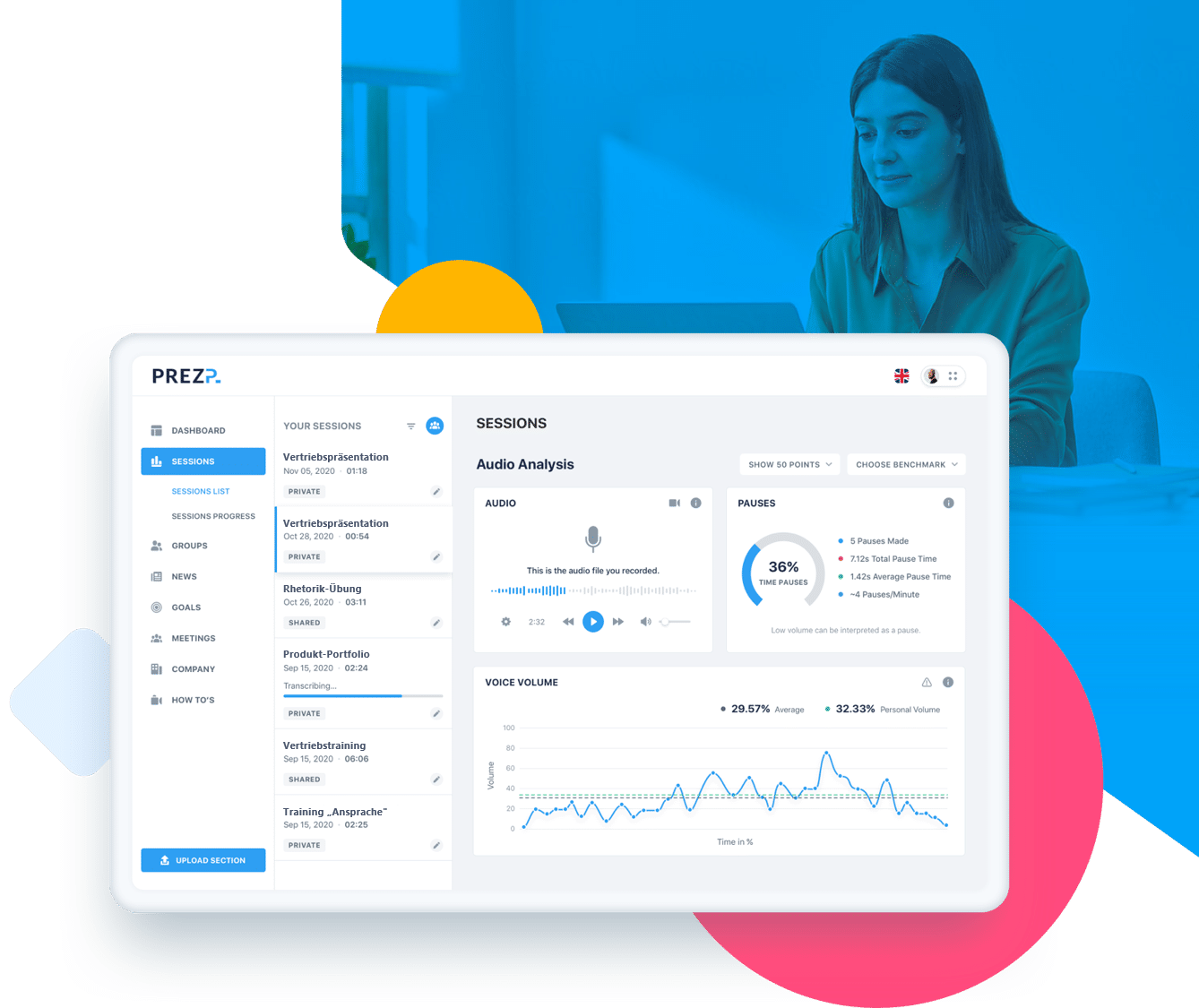 Your communication training
You want to communicate better, talk more enthrallingly and sell more successfully?
START DEMO
Welcome to your Digital Communication Training Platform.
Data-based analyses promote the communication talent of your company. For this purpose, we use state-of-the-art technology. For your training, combine all common devices, such as Virtual and Augmented Reality, in order to simulate and practice business situations live. Afterwards, the presentation will be analyzed and evaluated. The communicative development potential is made recognizable by objective key figures. Exercises and simple tips support the training.
DEVICES
You have every freedom: Train via Augmented and Virtual Reality, via smartphone, tablet or desktop, at work, at home or in a hotel room.
LEARN MORE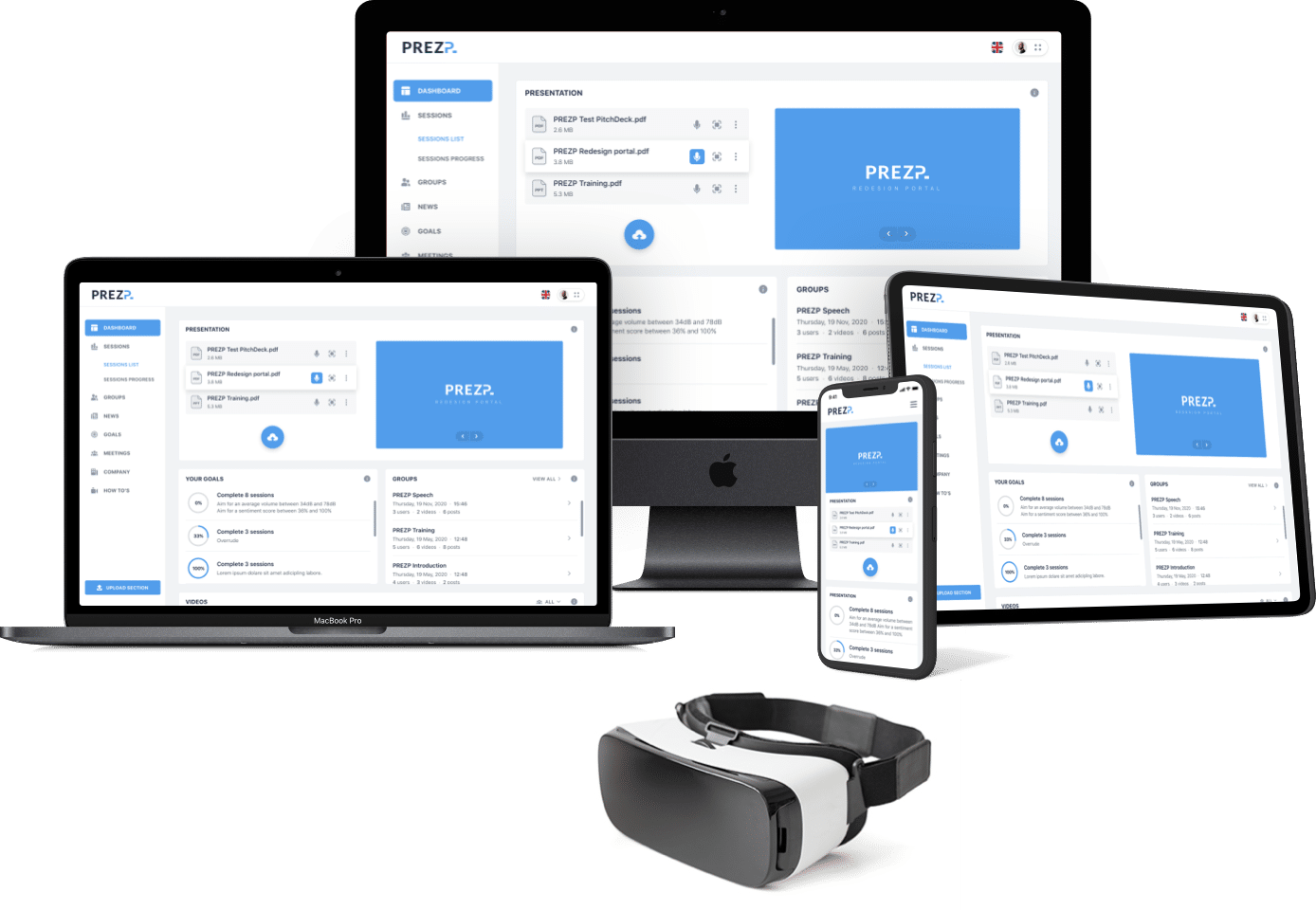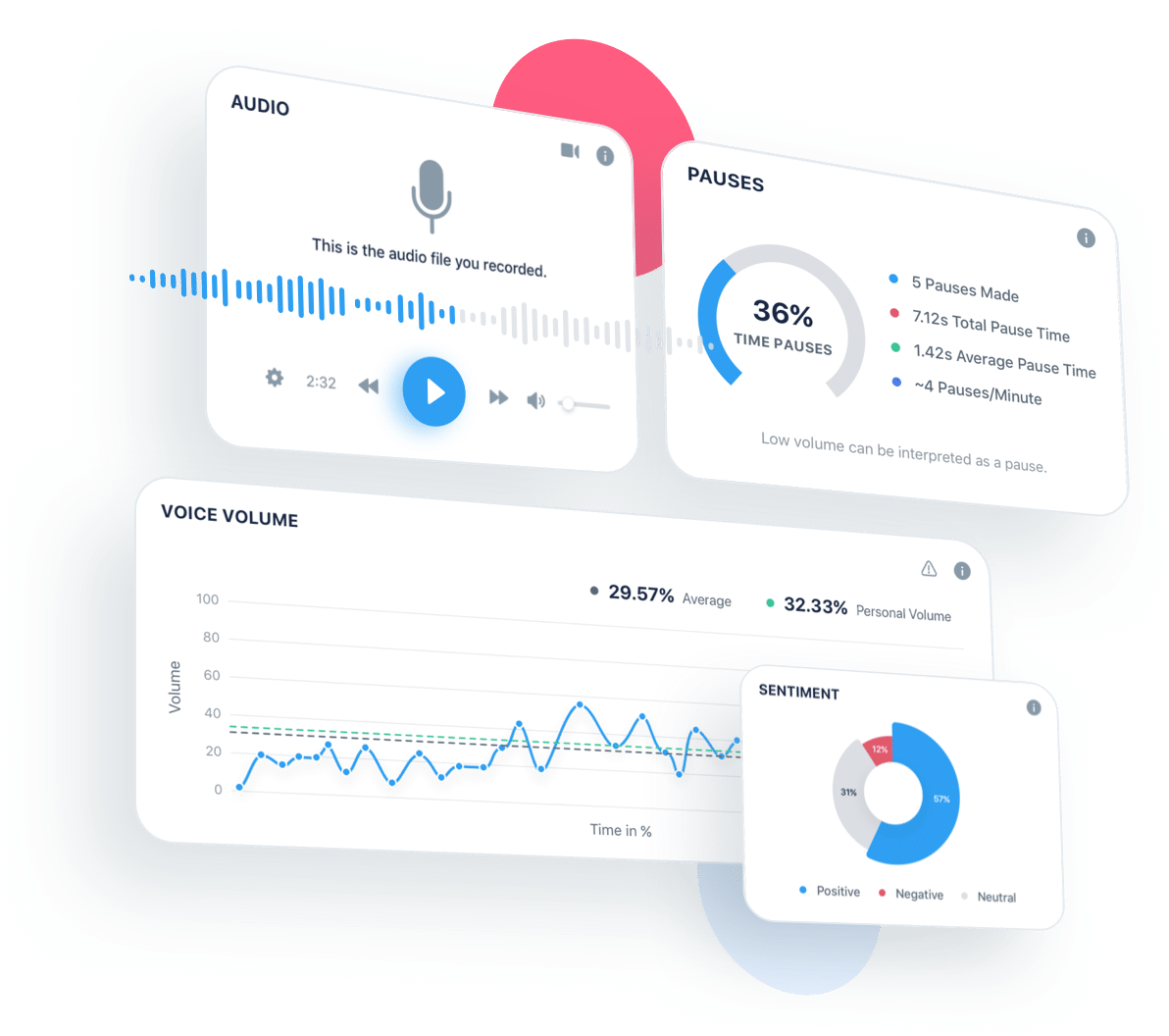 ANALYSES
PREZP analyzes your voice as well as the spoke text and gives you well-founded feedback for each exercise. You follow your development at a glance and improve almost playfully.
LEARN MORE
PORTAL
Achieving more together. Whether it's best practices, interesting news or the scheduling of remote meetings, PREZP is the portal for the exchange with your colleagues.
LEARN MORE
Use your time effectively. With PREZP you set clear goals and follow their development. Thanks to our data-based feedback and recommendations for action, we optimize your communication.
Nutzen Sie Ihre Zeit effektiv. Mit PREZP setzen Sie klare Ziele und verfolgen deren Entwicklung. Dank unseres datenbasierten Feedbacks und den wissenschaftlichen Handlungsempfehlungen optimieren wir Ihre Kommunikation.
of the companies consider regular sales training to be crucial for success.
of the people name as greatest fear the fear of public speeches.
1
of sales hires fail within the first 18 months.
2
of the annual salary costs a wrong staffing in the sales department.
3
(1) Source: https://de.statista.com/statistik/daten/studie/258499/umfrage/die-haeufigsten-aengste-der-menschen/
(2) Source: https://www.leadershipiq.com/blogs/leadershipiq/35354241-why-new-hires-fail-emotional-intelligence-vs-skills
(3) Source: https://www.enrich.org/blog/The-true-cost-of-employee-turnover-financial-wellness-enrich
CONTACT
Do you have questions or interest in our partner program?
Simply write us at info@prezp.com or use the contact form.
We are looking forward to your message!